HeatSign Industry 10W Mini Fiber Laser Marker For Small Metal Tools Permanent Laser Marking Solution
HeatSign 10Watt Fiber Laser Marker adopts the third generation (the most advanced) solid-state fiber laser to create the super fine effect of marking. This model is small compact structure, no pollution, no optical power coupling loss, air cooling, high efficiency and stability.HS-FL10 Fiber Laser Marking Machine output power: 10Watt. The software is easy to use and can work with any content such as graphic,charters,letters,barcode,qrcode etc.It can widely used in various metal and some non-metallic surface to create the permanent mark.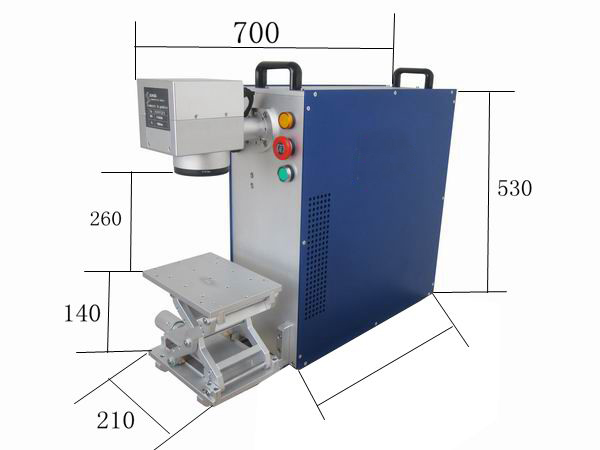 Laser Machine Advantages
1.The machine can meet user requirements of the various elaborate patterns in tiny surface.
2.High electro-optic conversation efficiency,No power coupling less, saving operating costs.
3.The laser device has 100,000 hours life
4.Maintenance-free and no consumables.
5.High Speed, High Efficiency: It significantly improve the marking quantity in same time, accelerate user's return of the investment.
Technical Parameters
Model number: HS-FL10
Laser Type: Fiber Laser tabletop design
Laser output power: 10W
Marking area: 100mm x 100mm
Laser Wavelength:1064nm
Max marking depth:≤0.2mm
Marking speed: ≤7000mm/s
Supply Voltage:220V/50Hz/10A(We can supply 110V power convert if you need)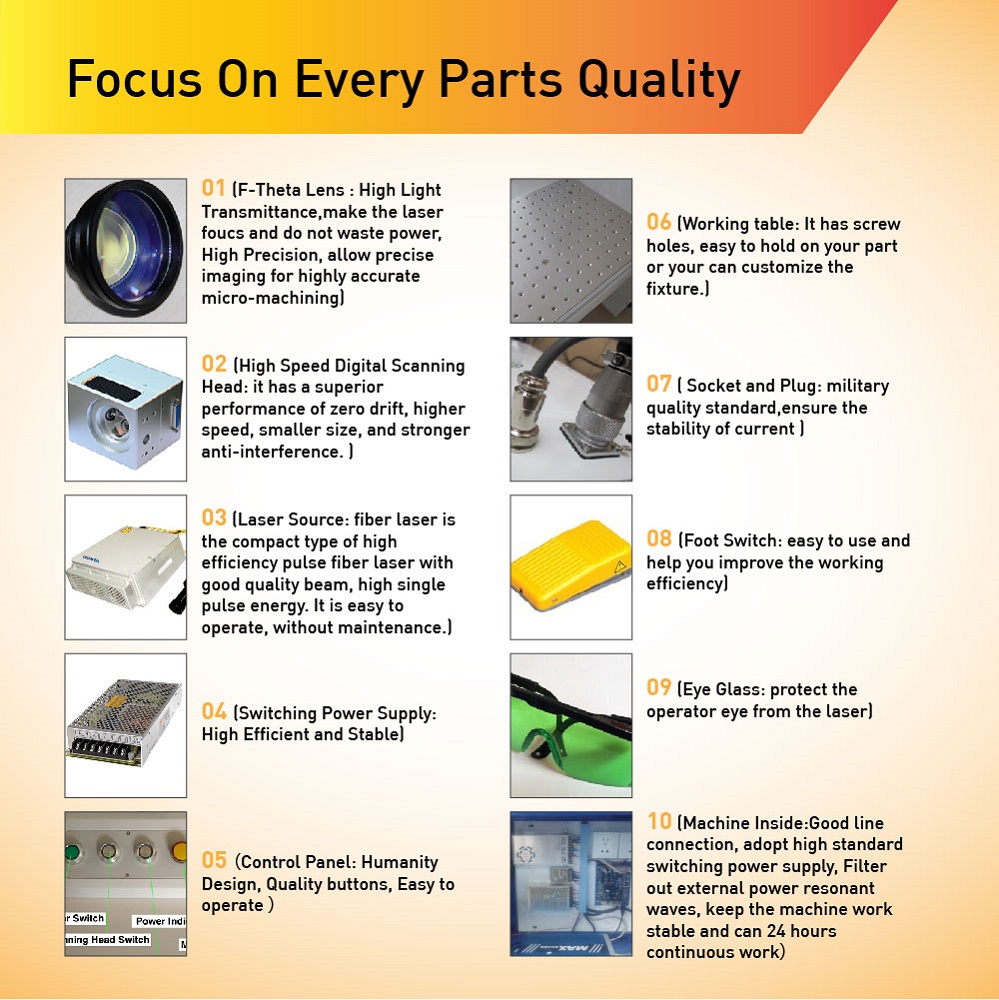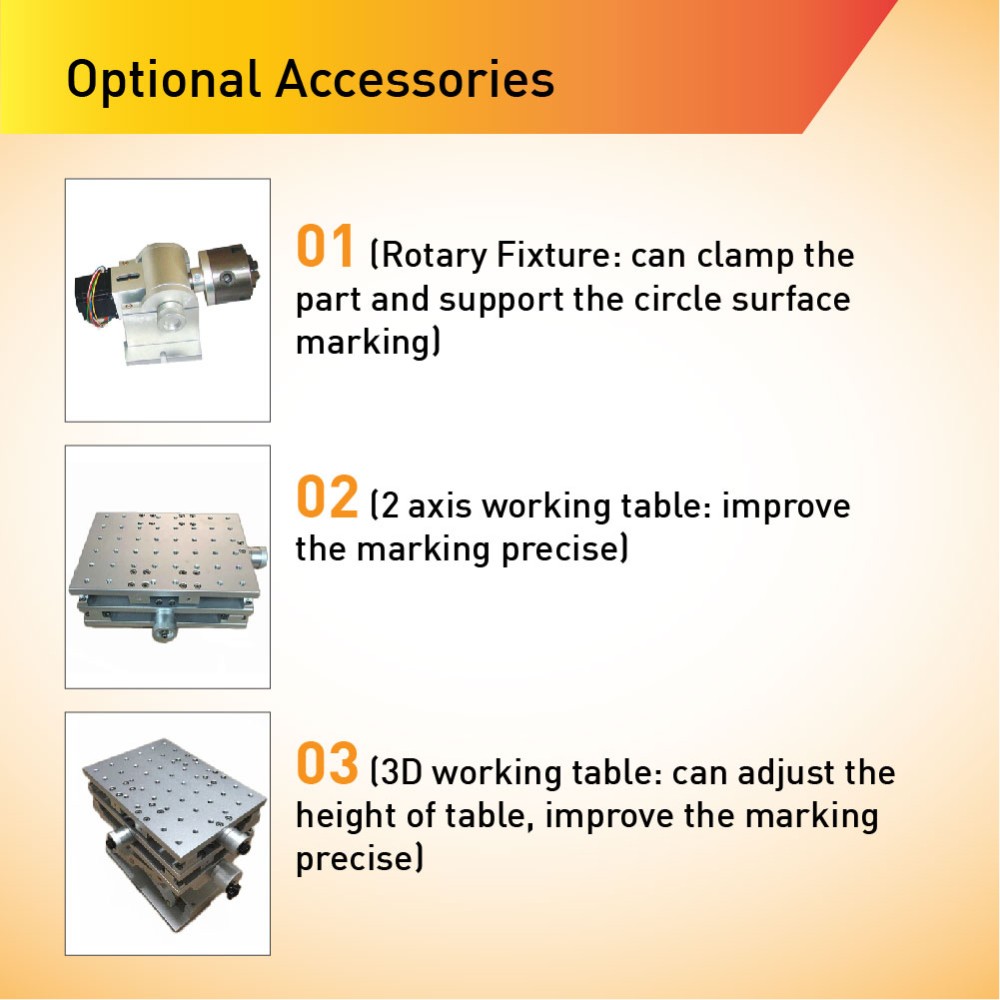 Application Field
Purpose: suitable for marking and engraving hardware tools, knife tools, kitchenware, plastic products,integrated circuits, faucets and sanitary ware, and other products.
1. Ink and paint: mobile phone battery etc.
2. Serial numbers and logos on plastic products, electrical enclosures, and other electronics products.
3. Metals and surfaces: stainless steel, copper, aluminum, oxidation, phosphorylation, electroplating, commonly used for the laser marking of hardware, daily necessities, electrical cladding, cell phone shells(e.g.Iphone,Ipad),jewelry(e.g.ring), medical tools etc.
Package
Compact Plywood Case package ,keep delivery safe.